Learn Karate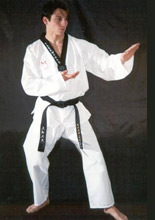 Kofukan helps you to learn Karate and master the art of Karate in its many effective variations and proven techniques. We have karate styles, uniform, articles and historical karate background information.
The importance of impact training - A few year's ago some friends and I went to a demonstration to see some supposed "black belts" demonstrate their skills. I was very disappointed not to mention startled at how ineffective their technique was considering their rank. I should point out that these practitioners were not traditional karateka, but studied another martial art which will remain nameless!
Learn to use your feet - Many new students have difficulty using their feet. I'm not referring to kicking in this article, I'm talking about footwork, positioning and dynamic movement. This is one thing that is difficult to master. Until you have it "under your belt" so to speak, you don't use your feet in the correct way and will be left frustrated and disheartened.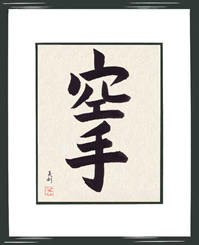 Read about Karate Styles
Goju-Ryu Karate
Shotokan Karate
Wado-Ryu Karate
Shito-Ryu Karate
Kenpo Karate
Featured Articles
Phone Chat



Used Go Karts Things You Should Know Before Buying - Used go karts are usually sought after by those on a limited budget or those thinking of giving karting a go but do not want to commit to the full price until they are sure they like the lifestyle.

Super Opinions - Twenty-one leading handicappers, bettors, oddsmakers and bookmakers participated in Friday night's Super Bowl seminar at the Las Vegas Hilton and the final tally was Pittsburgh 11, Seattle 10.

How To Find Hidden Treasure - Where can you find hidden treasure? Almost anywhere.

Brian Urlacher - Born in May 1978, this Pasco, Washington native is now an NFL linebacker for the Chicago Bears.

The Ultimate Camouflage - From the West to the East coast, the fall season is upon us and hunters are beginning to trickle into the woods for area goose, pheasant, grouse, elk, deer and many other tasty treats.

more...